About Kassir Dermatology & His Cosmetic Dermatology Practice in Dallas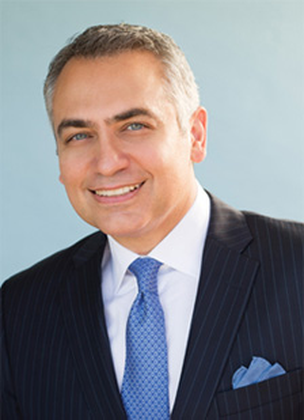 Dr. Martin Kassir is a Board-Certified Dermatologist specializing in aesthetic dermatology and laser procedures, and has practiced dermatology in Dallas for the last sixteen years. An internationally recognized speaker and educator on aesthetic dermatology procedures, Dr. Kassir has lectured and conducted dermatology seminars on six continents and served as Course Instructor on Lasers and IPL, DermaFrac, Botox, Dysport, Fillers, Microneedling and Radiofrequency Devices.
Dermatologist, Dr. Martin Kassir received his M.D. degree from the University of Texas Southwestern Medical School, Dallas, TX. He completed an Internship and Residency in Internal Medicine at the University of Texas Southwestern Affiliated Hospitals (Parkland Hospital, Dallas VA Medical Center, Zale Lipshy University Hospital), as well as a Residency in Dermatology at Kansas University Medical Center. Dr. Kassir is a Diplomate of the American Board of Dermatology, Fellow of the American Academy of Dermatology and a Fellow of the American Society for Laser Medicine and Surgery.
In our best effort to educate Dermatologists all over the world in the fields of aesthetic dermatology and lasers, Dr. Kassir has travelled to over 90 countries. He accepts Fellows from every corner of the globe to speak about dermatology. Dr. Kassir is a past Vice President of the International Society of Dermatology, and serves on the Board of Directors of the ISD and is Chairman of the ISD Mentorship Committee.
Click here for Dr. Kassir's CV
Three Reasons to Choose Kassir Dermatology
1. Our Staff
Our dermatology staff in Dallas consists only the best highly trained professionals. Our dermatologists work together to ensure that you get the best dermatology care possible on every visit to our Dallas office.
2. We Care, Provide Expert Individualized Dermatology Services, and Appreciate You!
We aren't a volume based dermatology practice. We care about the well being and happiness of each and every person who walks through our doors in Dallas. We want you to leave our dermatology office feeling your very best.
3. Dr. Kassir is an Internationally Recognized Expert Dermatologist, right here in Dallas.
Dr. Kassir is an expert in dermatology, taking the time outside of his Dallas dermatology practice to speak and teach at many of the best international conferences and dermatology training events.
US - Dallas, TX Based Worldwide Laser Institute for Training The Professional Dermatologist
Cosmetic dermatology and laser procedures are growing in demand in Dallas and worldwide. For this reason, the best cosmetic dermatologists and technicians are in high demand in Dallas. Known for his skill in performing the best dermatologic and cosmetic dermatologist procedures coupled with his expertise in the dermatology field of laser surgery, Dr. Kassir founded the Dallas based Worldwide Laser Institute to address this need.

In Dallas, Dr. Kassir educates many levels of medical and dermatology professionals. Through the institute, Dr. Kassir expands upon the professional's current knowledge, providing the best expert teaching and guidance to aid the professional cosmetic dermatologist in achieving better results for their dermatology patients in Dallas.
Visit Worldwide Laser Institute's website: http://worldwidelaserinstitute.com